Place of Origin: Jinan, China
Brand: Mist
Model: MST-ZD1625
Control method: CNC
Target: plastic
Current: DC
Uses: cutting
Product alias: vibrating knife cutting machine
Maximum cutting speed: 2000 (mm/s)
Applicable materials: leather, plastic, carbon fiber, paper
Positioning accuracy: 0.1 (mm)
Cutting head: vibrating knife full cutting, round knife, punching tool, pneumatic knife, multi-layer knife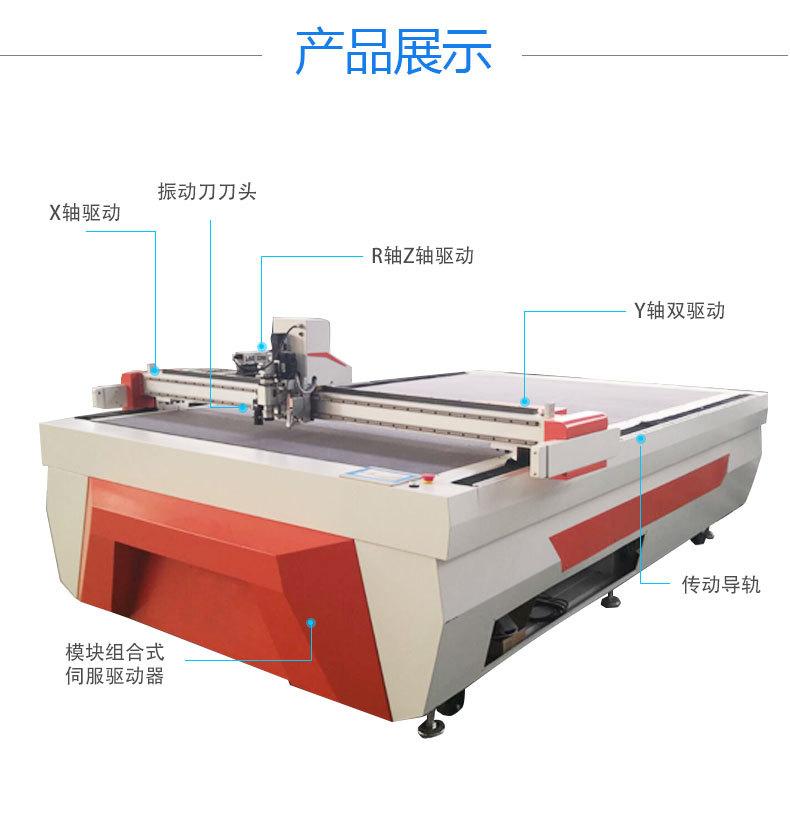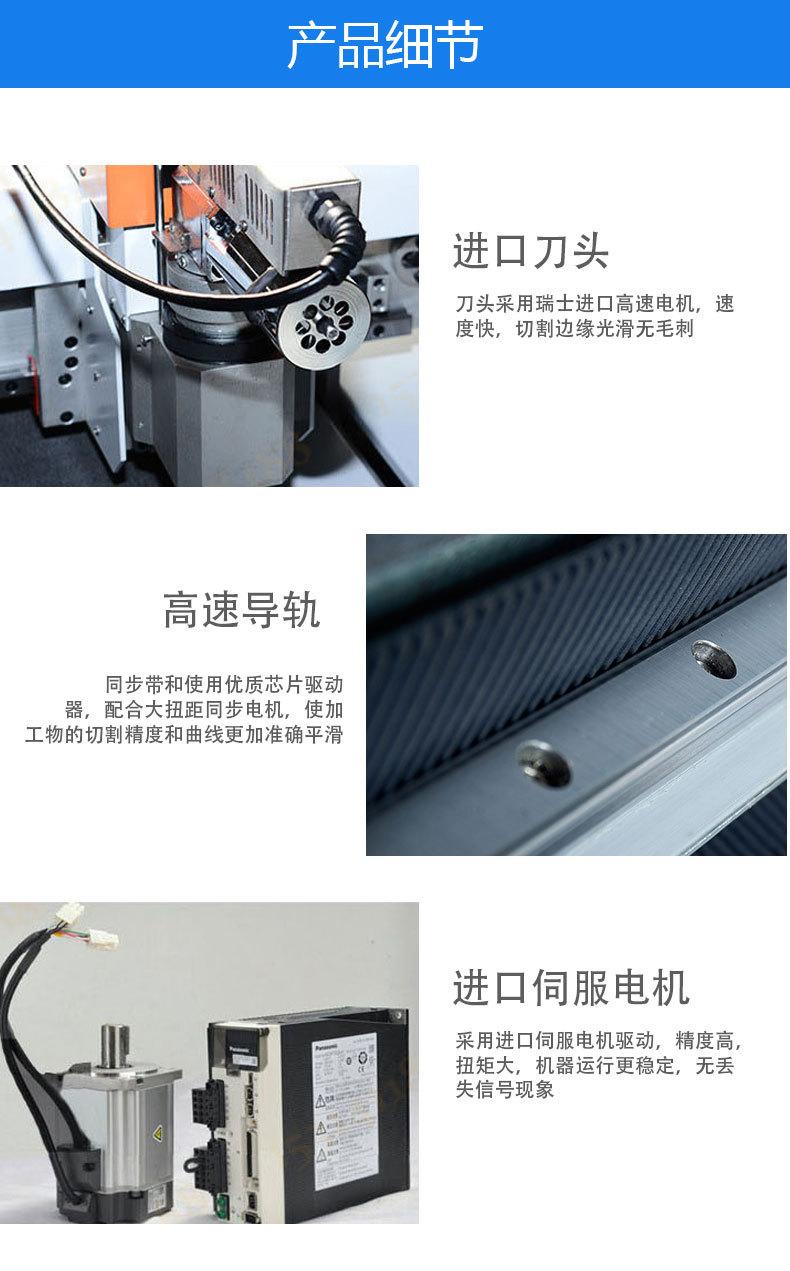 product details
Imported cutter head
The cutter head adopts Swiss imported high-speed motor, which has fast speed and smooth cutting edge without burr.
High speed rail
Timing belt and high-quality chip driver, combined with large torque synchronous motor, make the cutting precision and curve of the workpiece more accurate and smooth
Imported servo motor
Driven by imported servo motor, high precision, large torque, stable machine operation, no loss of signal phenomenon
Product Name: Z1625 Vibrating Knife Cutting Machine
Place of Origin: Jinan, China
Features:
No need to open the mold, the cutting process only needs one person to operate, high-precision cutting, environmental protection and no pollution.
Applicable areas:
Shoe industry, apparel industry, materials, luggage industry, automotive industry, advertising printing industry, electronics industry, decoration industry, home industry, etc.
Model: MST-ZD1625
Feeding method: automatic feeding
Effective working area: 1600* 2500mm
Cutting thickness: ≤50mm
Software: automatic typesetting software, cardboard entry system
Cutting speed: 500-1000mm/s
Maximum cutting speed: 2000mm/s
Tool: vibrating knife full cutting, round knife, punching tool, pneumatic knife, multi-layer knife servo motor, Korean imported guide rail, timing belt
Traditional system rated power: 11KW
Rated voltage: 220V/50HZ
File support format: AI, PLT, DXF, CDR, etc.
Cutting material:
Car mats, cushions, trunks, steering wheels, microfiber, imitation leather, PVC, luggage, footwear, fabrics, acrylic, whiteboard, corrugated, KT, fiberboard, sponge, rayon, etc.
Application range: